Learn to relax, stretch and strengthen your mind and body. Beginners are welcome at any time. See more in the class schedule.
Welcome to Spiral Taiji. I teach Chen family taijiquan (tai chi chuan) in Cambridge. I have practised taijiquan for over 10 years, principally in the style of Chen Xiaoxing. For more information see this page.
Practising taijiquan confers several kinds of health benefits. At Spiral Taiji, you will learn this art of meditation, relaxation, and strengthening of the mind and body. Classes are currently in Trumpington, just outside Cambridge.
Chen taijiquan has a long history as both a martial art and a health system. The family of the inventor of taijiquan, Chen Wangting, continue to practice their art to this day.
"The exercises and silk reeling and standing pose provide a calming and mindful foundation for learning the forms. These choreographed movements look simple but are in fact subtle and quite intricate. There's great satisfaction in getting the flow of movement right.
"I'd really recommend this class!"
— Adele Geras
"Learning Chen style Taiji was my dream for a very long time. It is elegant, sophisticated and powerful in its own way. It helps you to really 'inhabit' in your body and can be considered as a meditation through exercise. Siva is patient and detailed-oriented. He adjusts his instructions according to students' level and need."
— Liang Shou-en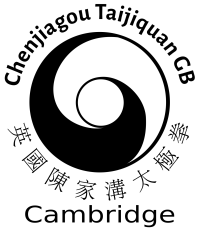 Spiral Taiji is affiliated to Chenjiagou GB, a branch of Chen Village Taijiquan Martial Academy. This is the main taijiquan school in Chenjiagou, Henan, China — the birthplace of taijiquan. It is run by Chen Xiaoxing and Chen Ziqiang.